Luigi Conti
Executive Director
Luigi Conti is a seasoned and reputable strategy advisor in the field of AI. With a unique multidisciplinary background and solid track record as a successful business leader and visionary industry expert, he effectively helped a number of emerging players meet ambitious positioning objectives, achieve sustainable market penetration and pursue socially responsible development goals.
Luigi joined Axyon AI in 2019, as a member of its Advisory Board. He recently took over the official role of Executive Director in charge of investor relations, corporate development and general management, offering strategic guidance both from a business and organisation perspective.
Prior to his tenure at Axyon AI, Luigi advised new and established players in the new tech and AI sectors contributing to a number of trail blazing success stories. Among his recent endeavors, he served as Vice President Strategy and Corporate Development at Expert.ai SpA, a publicly-traded company focusing on NLP technology; he played a pivotal role as board member of adtech company ADmantX, steering its fundraising activities and landing its acquisition by Vista Equity; and he held the position of General Manager at Icoolhunt SpA, driving the evolution of this marketing tech firm specialized in AI-powered trend forecasting.
Luigi is also a prominent figure in the industry's new business ecosystem. As co-founder of Geminea, a seed venture capital firm, he actively invests in AI-centric startups, bringing to fruition his expertise and vision regarding the future of technological innovation.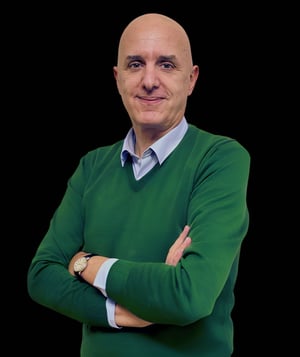 OUR TEAM
Learn more about the team dedicated to developing the most advanced AI-powered predictive solutions to enhance your investment strategies